psila is the first album from Fos.
This album is dedicated to the artist's beloved grandmother, Katerina Magriplis.
A piercing exploration of ideas on death and eternity.
All music and lyrics written by Katerina Koutouzi.
All tracks recorded, arranged, produced, mixed and mastered
by Katerina Koutouzi.
Copyright 2008 near the exit music.
Special thanks to Carl Richardson and Jason Rowe.
track list
1. taxidepsa I 5.11 min
2. psila 3.26 min
4. special place 4.30 min
5. the sailboat 7.17 min
Accordion, piano, glockenspiel, harmonium, melodica, snare, pebbles,
Katerina Magriplis was head teacher at the Kalymnos Elementary School. Most of the older residents on the island were once her pupils. She is fondly recalled as an excellent teacher – she loved life and loved teaching most of all. She was a magical grandmother who had a special talent for bringing out the best in people and making others believe in themselves.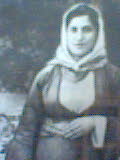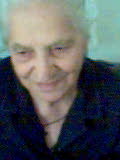 shells, bells, cymbals, chimes, khaen and vocals by Katerina Koutouzi.
total time 31.37 min